I skipped Superbowl because I knew Pats would win. Heard it was boring.
So, I finally watched Netflix's YOU. Oh, man. All main characters are crazy, especially Peach! Joe, Joe, what the heck did you see in Beck? Why her? You should have listened to Benji in the first place.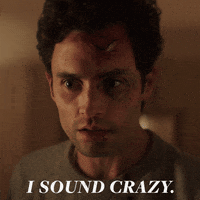 Joe, you are crazy psychopath.