Little backstory before I show the pictures.
I recently moved from Maryland to Alabama (due to some problems and the fact that I missed my boyfriend like the plant misses its sun) and was forced to leave my two cats behind because I didn't want to confront my parents and get into a screaming match (since they don't like my boyfriend). (The cats are safe and fine while being well taken care of until I can get my own place and they can come back with me)
In middle of November, I was studying for my GED not aware that Brendan went out to humane shelter to pick out a kitten since he knows that I MUST have a cat around the apartment and he is a huge cat lover as well. So he brought home a really cute domestic long-haired kitten that could fit in my hand without any support from my other hand. We decided to name him Fuzzy because he is very fuzzy and so loveable.
TL;DR (Too Long; Didn't Read) - Brendan surprised me with a kitten and his name is Fuzzy
First day we got Fuzzy-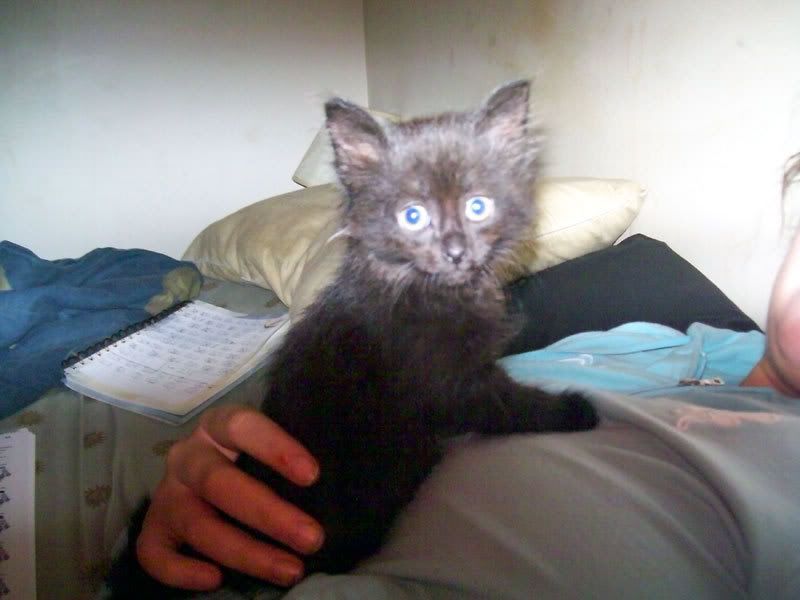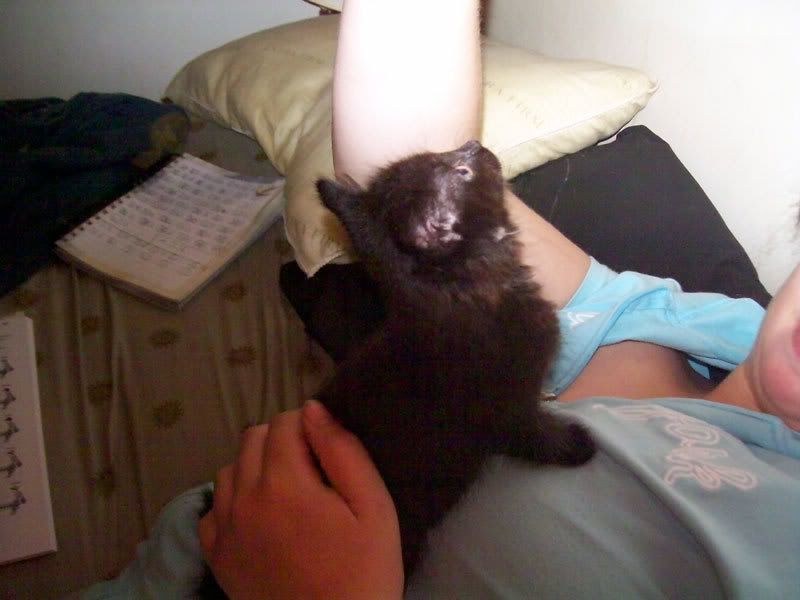 Fuzzy is so spoiled (we got him a new pet bed, new litterbox and basically new everything)-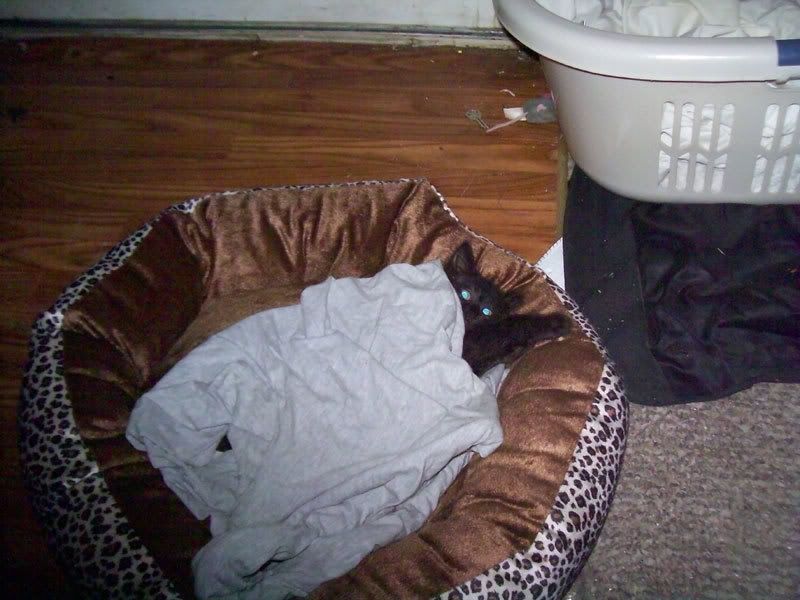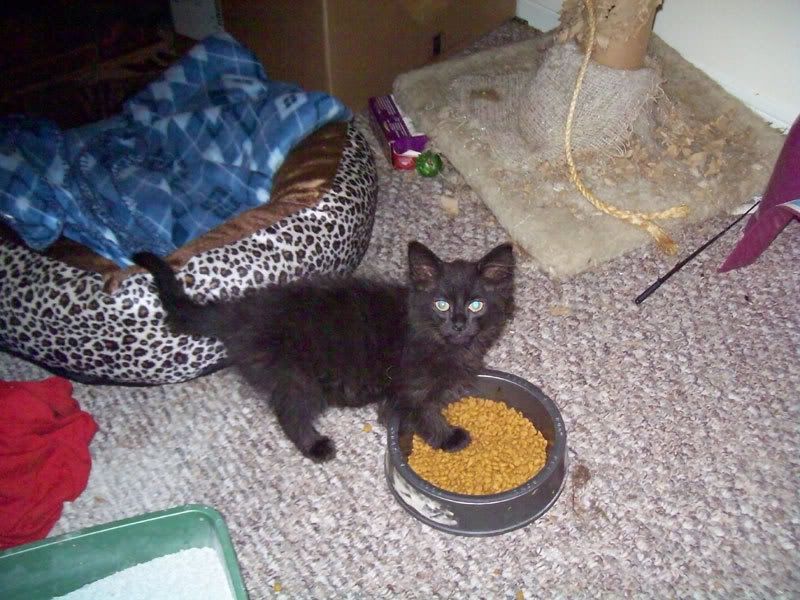 Oh no.. Fuzzy discovered the joy of empty soda carton!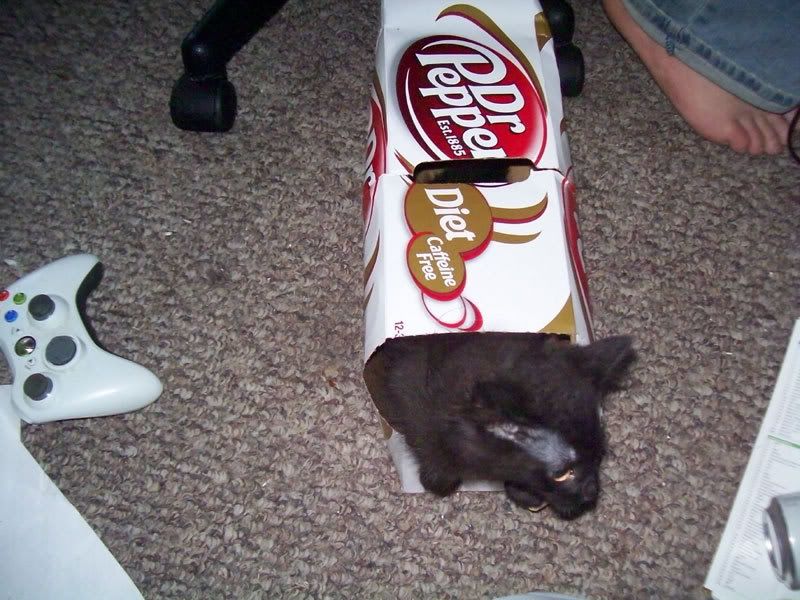 Most recent pictures-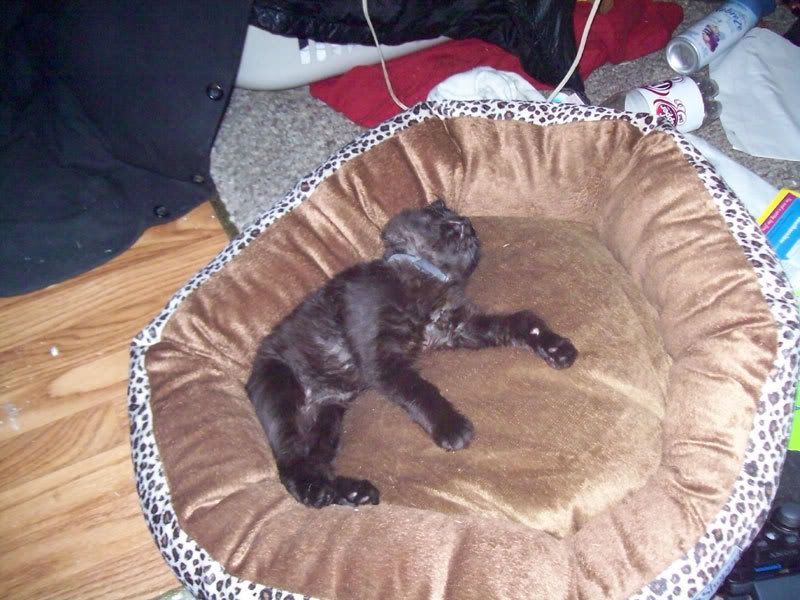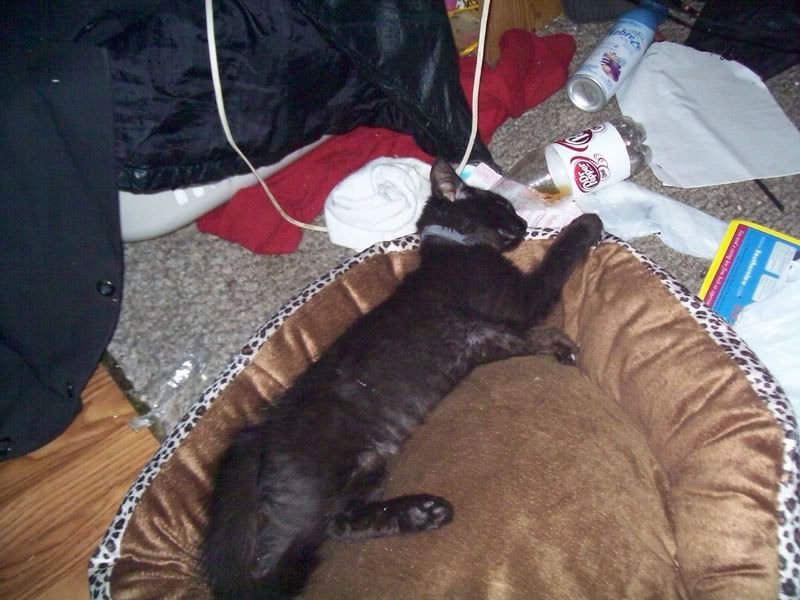 Don't mind the mess, we got really tired and didn't clean. But the apartment is clean and Fuzzy is growing so big